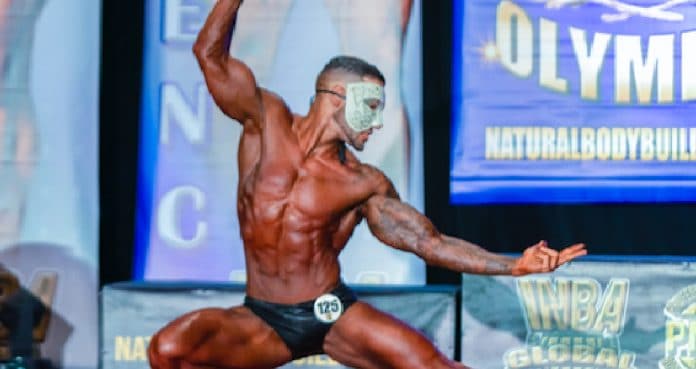 INBA PNBA natural bodybuilder Brandon Lirio says if you don't want to have the same physique each year, you shouldn't always focus on cutting. 
Cutting weight is popular in bodybuilding and fighting. In boxing/MMA, fighters need to cut to make weight, of course. But in bodybuilding, athletes need to look as big and shredded as possible when they pose on stage. Many people and bodybuilders are cutting too often, though, which won't build your most extraordinary body. INBA PNBA natural bodybuilder Brandon Lirio says you shouldn't always focus on cutting and that you should put your body through a bulking period to improve your physique each year. On Instagram, Brandon Lirio said:
"if you want your year to year physique to be different on stage… DONR JUSY [sic] BE ON PLAN FOR THE CUT!! You need to be able to say goodbye to the abs and let your hormones rebalance and GAIN"
You can see Brandon Lirio's complete statement and progress pictures below. 
https://www.instagram.com/p/CY6rRU5LDa0/?utm_source=ig_web_copy_link
Brandon Lirio recently signed a multi-media contract with Generation Iron, INBA PNBA, and Iron Man Magazine, joining Marc Cheatham, Tamer Barakat, and other top INBA PNBA athletes. Signing this contract comes with a plethora of benefits for each athlete, but each athlete has to earn their contract. Brandon Lirio has! He's a PNBA Hall of Famer, 3x Natural Olympia champ, and 2x Mr. Universe champ. In 2021 Natural Olympia, he was the runner-up in the Men's Classic Physique, behind other recent multi-media deal athlete and Men's Classic Physique champion, Derek Joe. 
Bulking and Cutting
Bulking and cutting are standard parts of the process of improving your body composition. However, often, people tend to focus more on cutting than bulking. Although cutting's essential to get your body fat to low levels for chiseled abs, there's a time and place for both. Because bulking also has ample benefits for your body.
Putting your body through a bulking period will build muscle, rebalance your hormones, give your metabolism a break from low calories, and increase your basal metabolic rate (BMR). The more muscle you have, the more calories you'll burn at rest. Also, it's vital to be in a caloric surplus for maximal muscle growth. And if you want to improve your physique each year, it's imperative to build more muscle. This natural bodybuilder had transformative results after doubling her calorie intake! 
Natural Bodybuilding
Natural bodybuilders especially have to be on the most efficient training and nutrition plan possible since they are prohibited from doping. The INBA PNBA tests their athletes through the World Anti-Doping Agency (WADA) compliant laboratories. WADA is the strictest set of drug testing standards – the Olympics use these standards. 
Ironically, many bodybuilding fans online are worried about bodybuilding's health after the recent deaths that happened in 2021, yet they still shame natural bodybuilders. 
Generation Iron wishes Brandon Liro much success in the 2022 INBA PNBA season! Congratulations on signing your multi-media contract with us! 
Follow us on Instagram, Facebook, and Twitter for more fitness insight from INBA PNBA athletes!