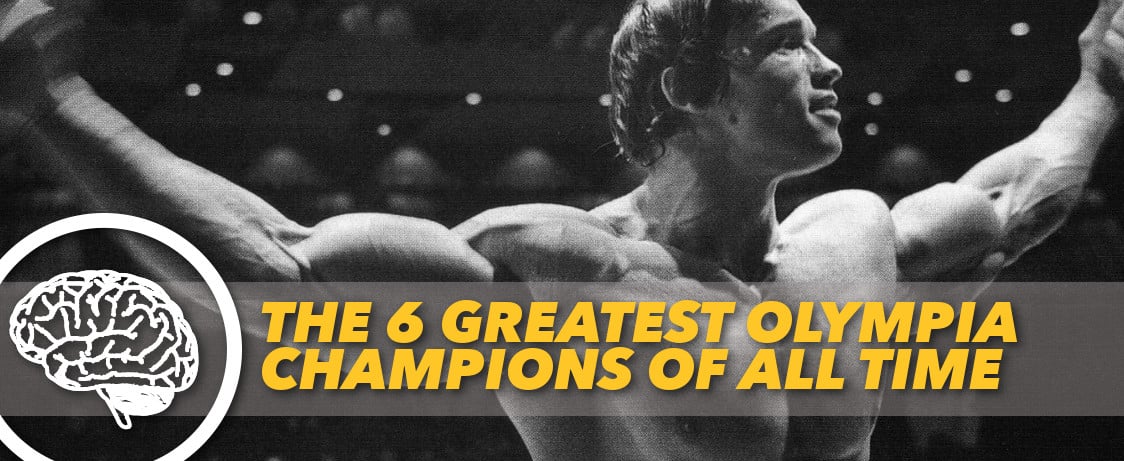 Who are the best of the best?
The coveted Sandow trophy is only held by a select few. It is the top prize for any bodybuilder to achieve. After years of hard training and posing, after taking down the rest of the world's opposition, only one man can take home the Mr. Olympia prize each year.
As of 2022, there have been 16 total Olympia champions over its 50 year history. That is a small amount of men compared to the amount of competitions, which is part of the reason why it is such a prestigious title. However, which one is the undisputed greatest of all time? Forget personal opinion or one athletes importance at a certain time, let's grade by the hard earned Trophy.
History of the Olympia
Let's take a brief look at how the Mr. Olympia contest came to be.
The Weider brothers had created the Mr. Olympia contest to enable the Mr. Universe winners an opportunity for more competition. They also had the chance to win prize money. The first competition occurred on September 18, 1965, in New York City at the Brooklyn Academy of Music. It was at this competition that Larry Scott claimed the first-ever Mr. Olympia title, setting the stage for fellow Olympia champions that conquered the pinnacle of bodybuilding.
Mr. Olympia has since expanded into multiple divisions for different body types. These divisions include the Men's Open, Men's 212, Classic Physique, and Men's Physique, amongst the categories for women. and an entire weekend expo. The Olympia now brings together many different hard-working, dedicated, and shredded athletes who stalk the biggest stage in the world for that top prize each year.
The Olympia is also now an entire weekend of events, including a fan expo, and more promo than ever, Mr. Olympia has taken on a whole new meaning. And while the event is open to men and women, with five events on each side respectively, the main event still stands at Mr. Olympia and the Open division.
Let's dive in to the greatest Olympia champions of all time.
.
#6. Sergio Oliva
Sandow Trophies: 3
First up on our list is one of our favorite old-school bodybuilders, Sergio Oliva. Many people consider Sergio one of the best bodybuilders of all time because of his fantastic genetics. Throw in that he took three Sandow trophies home and you have one of the best Olympia champions of all time.
While his size might not stack up to the modern standards of bodybuilding, Sergio carried the physique of a Greek god – consequently earning him his moniker "The Myth).
#5. Jay Cutler
Sandow Trophies: 4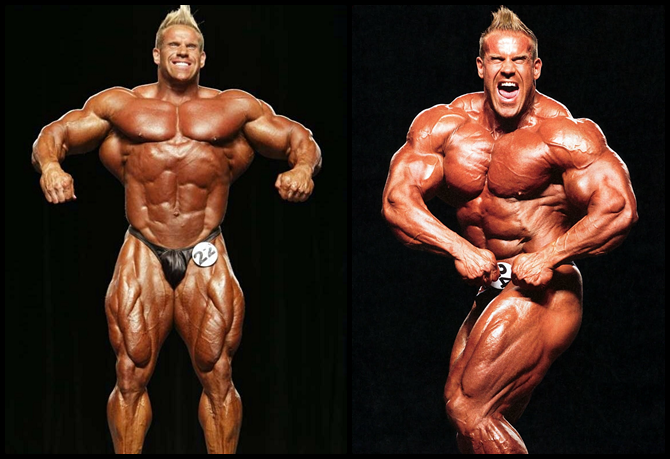 Jay Cutler is one of the truest examples of the modern age of bodybuilding. His ultra-wide pro has been a stand out since 2001 and has only just recently started fading from the Olympia circuit. Perhaps in another time, Jay Cutler could have been higher on this list with even more Sandow's. He consistently came in second to Ronnie Coleman four years in a row – constantly grasping for that moment of glory that he finally achieved in 2006.
If Coleman wasn't around perhaps Cutler would be able to claim that prime 8x Olympia title. But alas, the reality stands at four and gets him fifth place on our list.
#4. Dorian Yates
Sandow Trophies: 6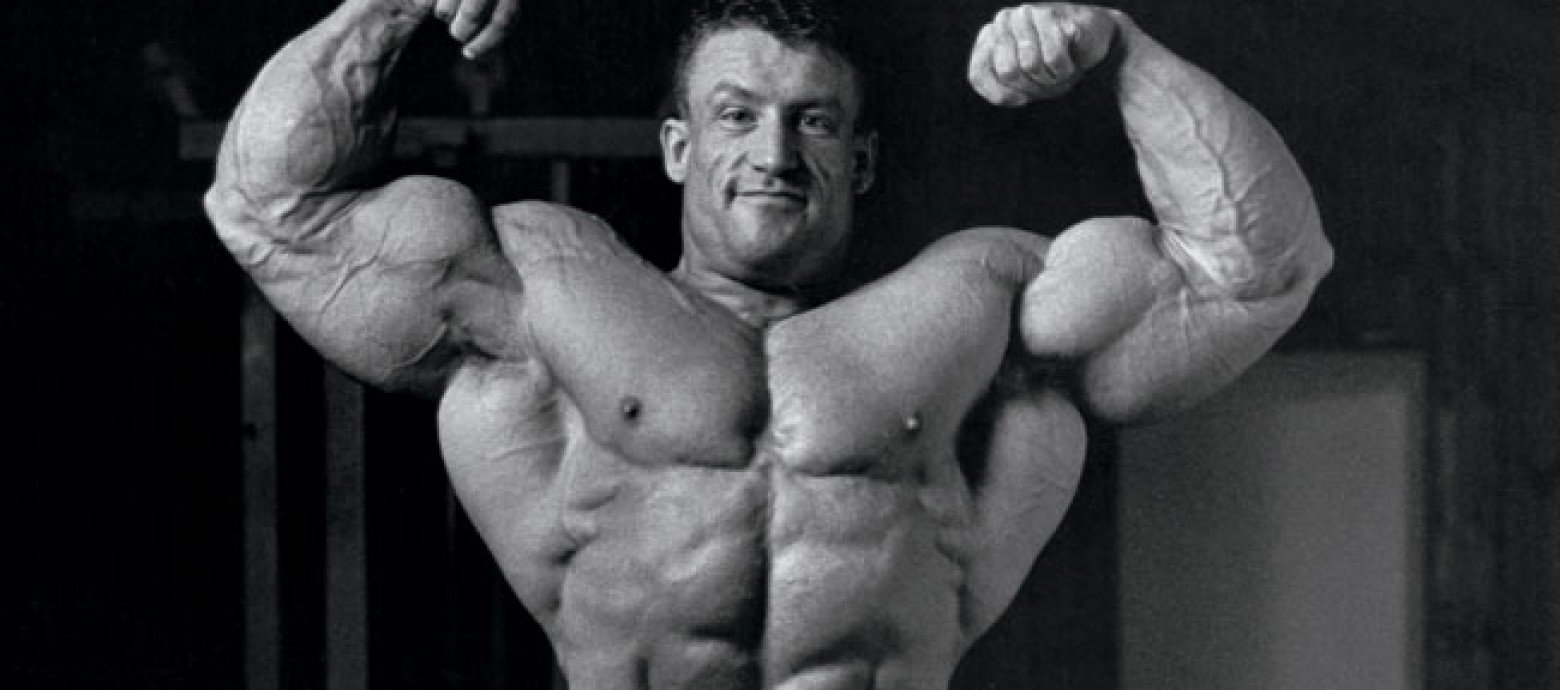 Dorian Yates became the first non-US resident to take the Mr. Olympia prize, then he did it again, and again, and again. Yates was one of the earlier bodybuilders who blew the minds of audiences and judges alike with a shocking unseen level of muscular development for the time. What Lee Haney started – Yates took to the next level and became a game changer for the entire bodybuilding community. He was the original mass monster.
#3. Arnold Schwarzenegger
Sandow Trophies: 7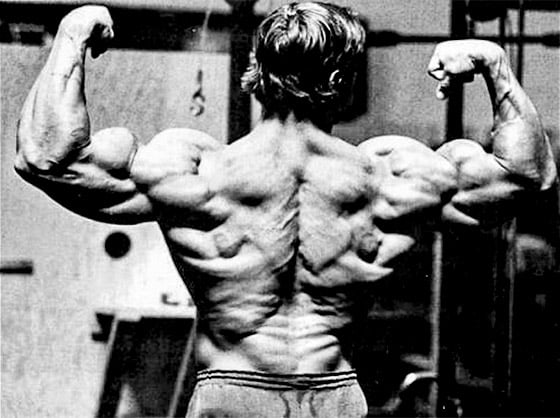 You may be asking yourself how can this be possible? Arnold Schwarzenegger surely deserves #1, if not at least #2 on this list! Well maybe we just like to be a little contrarian but the truth is that even if Arnold is one of the most iconic bodybuilders of all time – he falls just one Sandow short of matching the top Olympian champions.
Of course we'll always remember Arnold as the face of bodybuilding and action movies, keeping him #1 in many hearts even if he's only #3 on this list.
#2. Lee Haney
Sandow Trophies: 8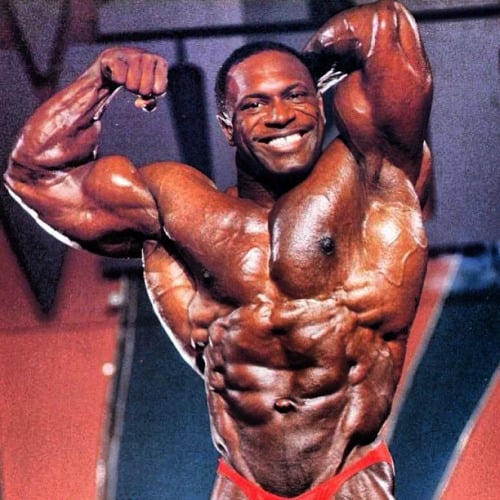 What makes Lee Haney one of the most memorable Olympia champions is his perfect combination of shape and (at the time) unseen size. Haney was one of the firsts to usher in a new level of muscularity and the sport hasn't gone back since. In what can be considered one of the most competitive eras of bodybuilding – Lee Haney always came out on top. Giving him a "Total-Lee Awesome" bodybuilding career. (We can't help but overuse Haney's nickname for the sake of puns – if you haven't noticed).
#1. Ronnie Coleman
Sandow Trophies: 8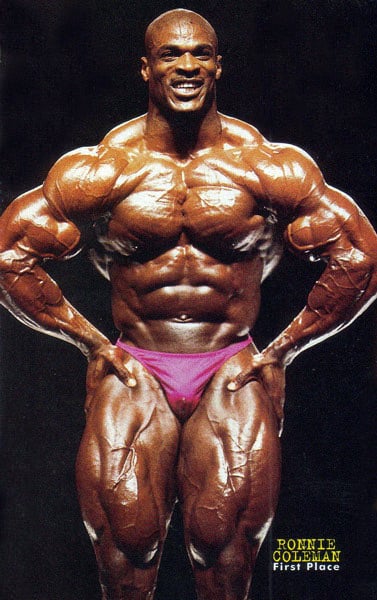 There's a reason why Ronnie Coleman is nicknamed "The King." Simply put – Coleman is one of the biggest Olympia champions to date – both in size and reputation. He currently holds the most Olympia wins only to be tied with Lee Haney. Currently it will take at least another six years to see if anyone will be able to take the "Most Olympia Wins" title away from Coleman – and that's only if Phil Heath keeps taking first from this point on (Which is entirely possible by the way).
Between his massive size, sculpted physique, and top Olympia wins – Coleman earns the first place on our list.
Olympia Winners Wrap Up
So there you have it, the top six greatest Olympia champions of all time, measured by number of times each of them has won. However, with each year we can see a new champ. Big Ramy has two titles now, can he take another one in the coming years? Do you think the number of Sandow trophies match the importance of the man? Who is your favorite competitor?
Let us know who you think deserves the #1 spot in the comments section below. You can also comment on our official Facebook and Twitter pages.