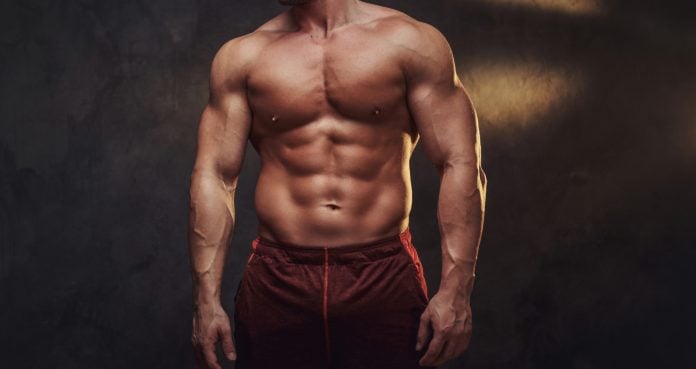 Increasing your testosterone? Or wasting money?
Testosterone is a key hormone when it comes to regulating things like building muscle mass, your sex drive, bone density, and body fat levels. As testosterone naturally decreases with age or other existential factors, people will turn to things like testosterone replacement therapy, or over the counter testosterone boosting supplements. But, do testosterone boosters work?
Let's take a look at testosterone boosters and really get into these supplements. Knowing what they are and what the benefits are, plus the ins and outs of what exactly a T booster can do, we can better set ourselves up to answer the question of if these testosterone boosting supplements actually work.
What is Testosterone?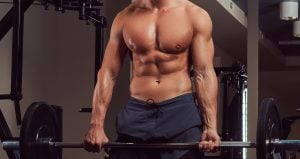 To give an overview of the hormone itself, testosterone is a primary sex hormone that plays numerous important roles in the bodies of humans. In males, it is thought to regulate your libido (sex drive), improve bone mass, manage fat distribution, and increase/maintain muscle mass and strength. Testosterone is also thought to aid in the production of red blood cells and sperm.
Why Does Testosterone Decrease? 
There are many factors that can affect a person's testosterone levels, causing them to decrease. One thing that can cause a decline in testosterone levels is diet; if you are packing your body full of junk food then your levels of test will decrease. A cheat meal here and there is fine, but indulging in junk every day is less than ideal.
Another thing known to cause a decline in testosterone is lack of physical activity, meaning sitting around doing nothing all day can be detrimental to your test levels. Studies have shown that working out boosts testosterone levels naturally, especially hitting legs. 
Finally, age is something that affects testosterone negatively. As you get older, your levels will naturally decline and you may notice a loss of muscle mass and strength, lower sex drive, amongst other things. This is normal, and nothing to be ashamed of, but do not think there is no way to combat those declining levels.
How to Boost Testosterone 
There are multiple ways to boost testosterone levels. Modern medicine has advanced to the point where things like testosterone replacement therapy (TRT) are more openly spoken about and widely researched. However, maybe that is not the route you would like to go, or you may not be eligible for that option, as your levels typically have to fall below a certain range before you can be prescribed this option.
This is where testosterone boosters come into play. Testosterone boosters are typically found in the supplement aisle of any grocery store, pharmacy, supplement store, and so on. Many times they are packed full of herbs and vitamins, and they come in all shapes and sizes from all different brands, all for different prices; yet most testosterone boosters promise the same things.  
Benefits Of Testosterone Boosters
The benefits of testosterone boosters are important to know for this lends to the question of if they work or not. By understanding what testosterone boosters can do for you, you get more of an idea of how these can better assist your T boosting needs.
Benefits of testosterone boosters include:
More muscle growth: Testosterone can aid in protein synthesis which allows for more muscle growth and subsequently an increase in strength gains.
Potential fat loss: By balancing out T levels with those of estrogen, this may help shed some unwanted fat. Plus, when paired with increased muscle and strength, this can change your body composition.
Increased sex drive: Can increase libido and overall sexual function for an increase in your sex drive.
Better cognitive function and energy: With more energy, you start to feel more alert and can even have a better mood.
So, how do you know which testosterone boosters work, or if they work at all?
So, do Testosterone Boosters Work? 
The short answer is yes, testosterone boosters do work, but you need to watch out for ones that are filled with junk and not effective at all. The fitness industry is filled with junk supplements that make false promises and ensure unrealistic results, and that includes products that advertise as testosterone boosters. So, in order to find testosterone boosters that work, what should you look for?
Ingredients of Testosterone Boosters That Work
There are a few ingredients you should look for in a testosterone booster that works. So let's take a look. 
Ashwagandha 
The first ingredient to look for in a testosterone booster is ashwagandha, which is rising in popularity due to many gym goers advertising their usage of this herb on social media. There are also more and more studies coming out in favor of it stating that it affects test levels positively. Ashwagandha is an adaptogenic herb and is an ingredient actually found in many over-the-counter testosterone boosters, as it has a long history of use for bringing hormonal balance to both the male and female body. Ashwagandha is one of the most researched herbs for helping to counter low testosterone.
Some studies have shown that the herb can possibly help to increase both testosterone and DHEA, which is a precursor to testosterone and estrogen. Fatigue and a low sex drive have also been shown to be helped by ashwagandha supplementation. 
One study that tested infertile men has found that taking an ashwagandha extract for only three months (90 days) had increased testosterone levels and even sperm count by up to 167%.
Zinc
Zinc is an essential mineral and has shown positive effects on testosterone levels, so you would want this in a testosterone booster that works. To put it simply, Zinc is involved in the production of testosterone, and a deficiency can be a cause for, or contribute to low test levels. 
If you are eating the correct foods, you actually can get good amounts of Zinc from your diet. However it is always good to supplement with it as well to ensure that you are getting a proper amount.
Vitamin D3
Vitamin D is an ingredient you will see included in a lot of testosterone boosters, for good reason. This vitamin has been associated with testosterone levels, and if you are not getting enough of it you may be deficient in testosterone. For that reason, people will supplement the nutrient to increase test levels. However, this has only shown benefits in individuals that had a vitamin D deficiency. The recommended dose of Vitamin D is no more than 4,000IUs a day.
One other way to get more of this nutrient other than supplementing it is to sit out in the sunlight and catch some rays!
Which Testosterone Booster Do We Like? 
Well, in terms of a testosterone booster that works and we stand by, that would have to be Centrapeak. 
Centrapeak is a natural test booster designed to improve physical and mental condition. With researched backed and clinically effective doses, this product is perfect for any T boosting needs.
Centrapeak is a testosterone booster with the goal of providing you with improved physical condition and mental strength, overall improving your wellbeing. This product will increase testosterone levels, which in turn helps to boost masculinity, build strength, enhance libido, and increase your confidence.
Centrapeak offers a unique formula which is packed with 14 total researched backed and clinically dosed natural ingredients. Here are some of the things it includes: 
Vitamin D3 and zinc work to increase levels of testosterone and improve mental wellbeing 

Vitamin K2 works to support natural testosterone production

Indole-3-carbinol reduces estrogen production
| | |
| --- | --- |
| Number Of Ingredients | 11 |
| Number of Servings | 30 |
| Serving Size | 3 Capsules |
| Highest Dosed Ingredient | Indole-3-Carbinol and Ashwagandha (200mg) |
| Best Way To Take | Take 1 capsule three times a day with food. |
With ingredients like this, Centrapeak works to help you achieve your peak as it is no doubt our choice for the best testosterone booster that actually works! Its blended formula to boost your testosterone levels naturally for optimal masculine health and masculine virility is undoubtedly one of our favorites.
Check out our review for Centrapeak here!
Wrap Up 
So, do testosterone boosters work? The simple answer is yes, they do. However, you need to pay attention to what goes into these supplements, because sometimes the labels can be misleading or just flat out wrong. There are certain ingredients to look out for, and one product we know that has them is Centrapeak.
So, will you be working to increase your test levels?
Let us know what you think in the comments below. Also, be sure to follow Generation Iron on Facebook, Twitter, and Instagram. 
---
References
McCullough, A. (2015). Alternatives to testosterone replacement: Testosterone Restoration. Asian journal of andrology. Retrieved April 19, 2023, from (Source)
MediLexicon International. (n.d.). The best testosterone supplements and some natural boosters. Medical News Today. Retrieved April 19, 2023, from (Source)