2021 Natural Olympia Paul Krueger plans to defend the Men's Bodybuilding title at 2022 Natural Olympia. 
If you were tuned in for 2021 Natural Olympia, you know Paul Krueger. He was 2021 Natural Olympia after clinching the Men's Bodybuilding division. What's crazy is that he won just weeks after earning his pro card. Well, the party didn't end there for this determined INBA PNBA athlete. One of his top New Year's resolutions is to defend his title. On Instagram (IG), Krueger asserted:
"My top 3 goals 2022:

Return and defend the @inbapnbaglobal_official Natural Olympia title in November.

Become completely debt free. 

10X my YouTube channel to 26k subs."
You can see his full IG post below. 
View this post on Instagram
Natural Olympia
Natural Olympia is the cornerstone natural bodybuilding event for natural bodybuilders. It's The Pinnacle of Natural Sports, and if there's a competition a competitor wants to win, this is the one. This past year (2021), contestants were representing 15 countries, including champions from all over the world, including Italy (Angelo Mastrangelo – Men's Sport Model ), Mexico (Arely Ayala – Bikini Angels), Germany (Mirco Burger – Men's Bodybuilding Masters), and Britain (Claire Burton – Women's Physique Masters).
Competitors compete here for a chance to win grand prizes, and this upcoming Natural Olympia added a new bodybuilding category. Also, the INBA PNBA has signed on a plethora of athletes to multi-media contracts with Generation Iron, INBA PNBA, and Iron Man Magazine. 
The drug testing protocol is rigid for INBA PNBA competitors. The INBA PNBA league scans each athlete for banned substances on the most elite drug testing standards – World Anti-Doping Agency (WADA). 
Although Paul Krueger is the reigning champ, that doesn't mean he'll stay that if he ever fails a drug test. Any INBA PNBA athlete who gets caught doping with a substance from the WADA list will be stripped of their title. For example, Jill Kolivoski was the former Women's Bodybuilding champion until she later failed a drug test administered at 2021 Natural Olympia and was stripped of her title. 
How Strong Is Paul Krueger?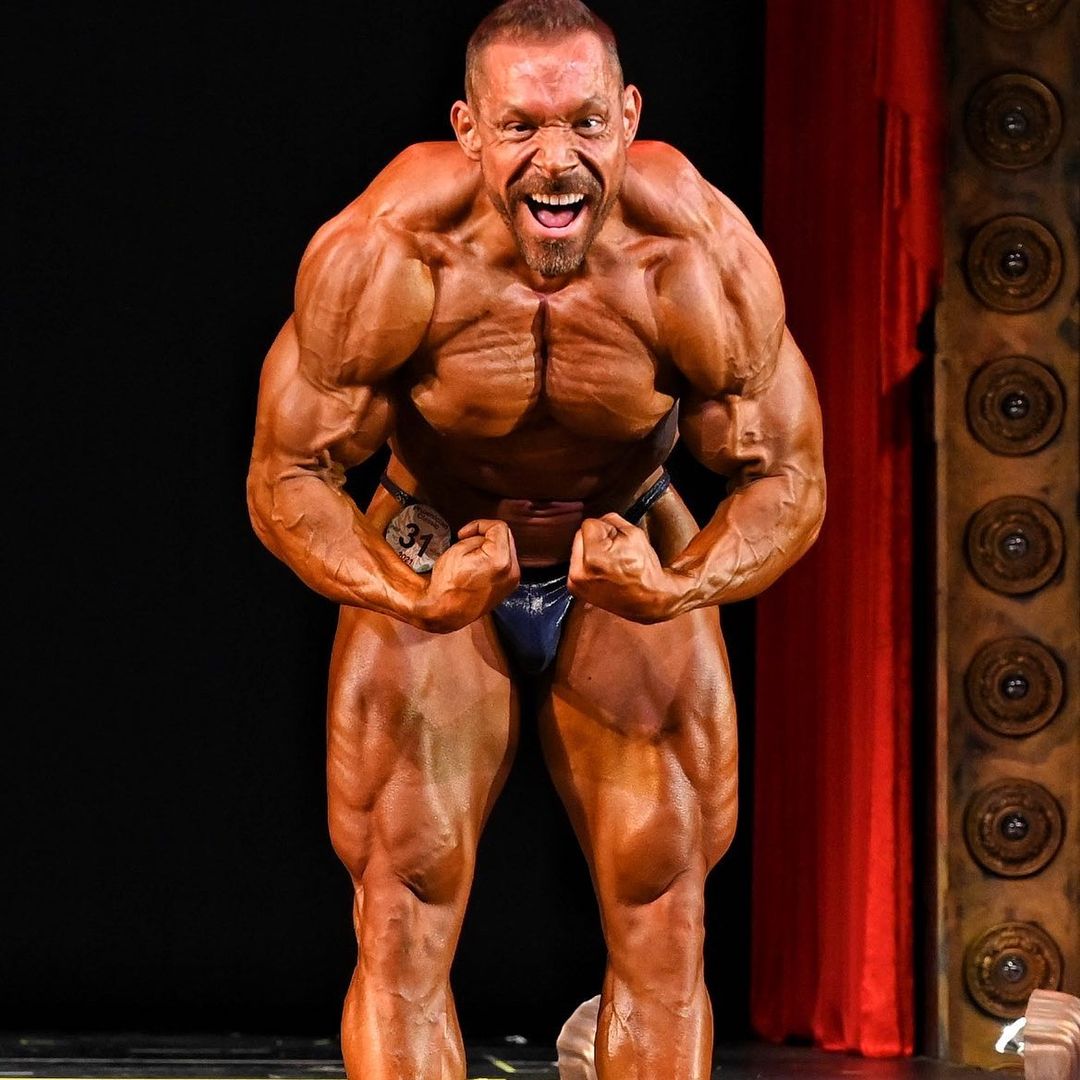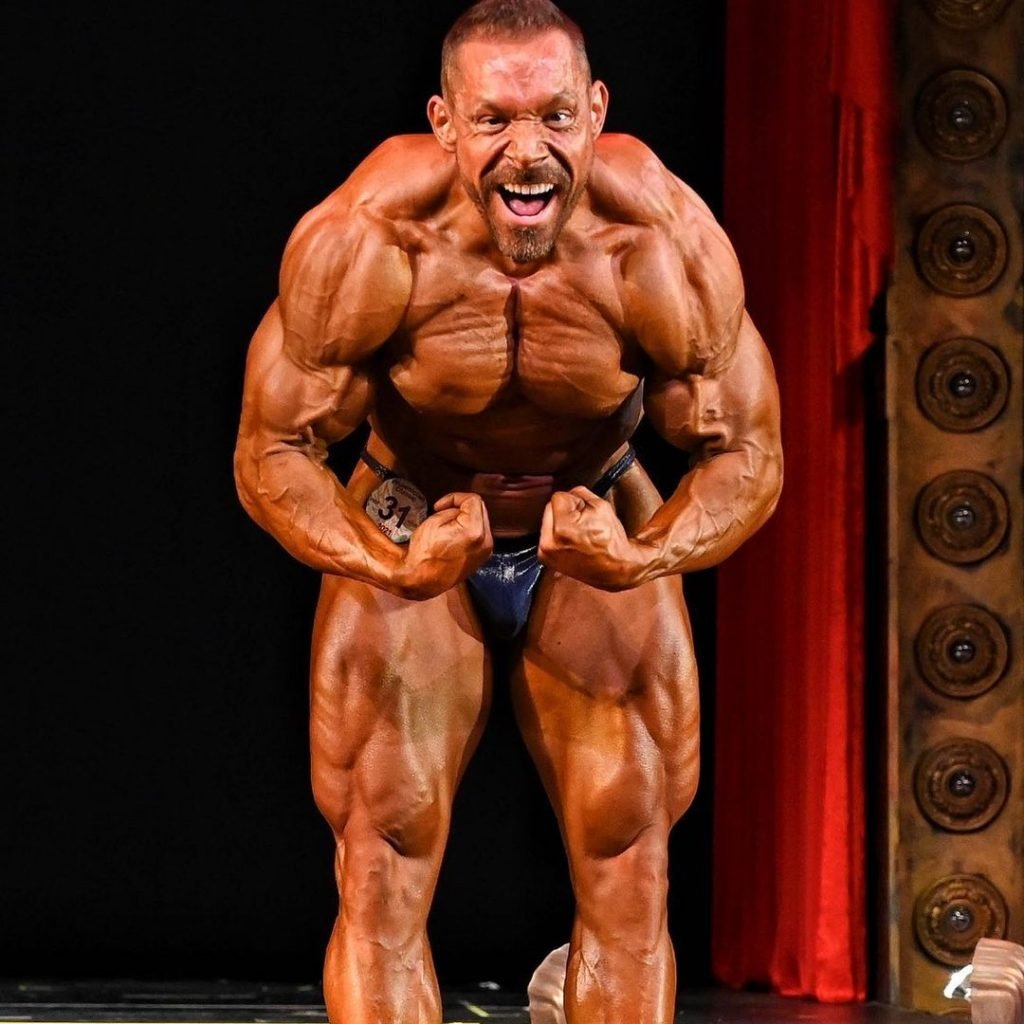 Paul Krueger is insanely strong. Below, you'll find an IG clip of him dumbbell incline bench pressing 200 lbs a few months before winning the 2021 Natural Olympia. 
View this post on Instagram
Krueger focuses on lifting heavy weights. There are other IG clips of him repping 500 lbs on barbell Romanian deadlifts and 405 lbs on barbell squats. 
In an IG post posted on November 16, 2021, Krueger stated:
"I've only ever known lifting heavy/scary af. I am one of the freaks that hogs all the plates, pushes through the weight with audible growls, and who is threatened to be removed from globo gyms on a regular basis for exceeding the designed capacity of machines."
In addition, he uploaded a video explaining how the golden ratio – how the approximate number 1.618 relates to mathematics – can help your bodybuilding physique on his YouTube channel. According to Krueger, following this principle will give you the perfect shoulder-to-waist ratio to provide you with the ideal V-taper for natural bodybuilding. 
Generation Iron wishes Paul Krueger the best of luck in his 2022 natural bodybuilding season! 
Follow us on Instagram, Facebook, and Twitter to see INBA PNBA athletes' workouts to succeed in the 2022 season!