This specially designed multivitamin can help men 50+ fill any gaps in their diets that may cause deficiencies.
Product Overview
A multivitamin supplement is something to heavily consider if you don't already take one. What a multivitamin can do is fill in any nutrient gaps that may be missed in your current diet. While many whole foods and even other supplements contain these nutrients, sometimes our bodies need that extra boost to stay healthy and well while we push our bodies to the limits. While many multivitamins are the same, or very similar, in terms of ingredients, there are specially designed multis for people of certain ages. Ritual Essential For Men 50+ is a great multivitamin to help those men over 50 who may be lacking certain essential nutrients.
A multivitamin is typically packed with vitamins and minerals that greatly benefit your overall health and wellness to keep you powering through the day. A good multivitamin will help with muscle maintenance to stop free radical damage of your muscles and increase energy levels to reduce fatigue. In terms of cognitive help, they can boost mood and reduce anxiety and other mental challenges like stress that may arise. While it is good to get these essentials from whole foods, a multivitamin can come to our aid for additional benefits.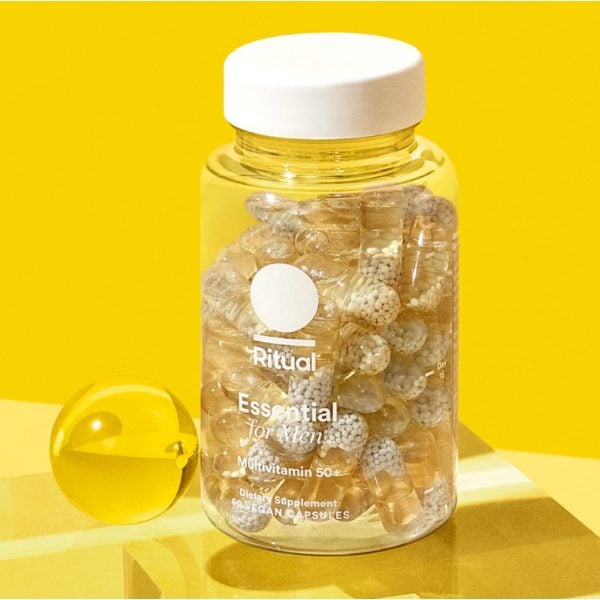 Ritual is a female-founded company that takes a transparent and straightforward approach to supplements. The founder, Kat Schneider, started the company after seeing how many synthetic ingredients and additives were in her prenatal supplements. She partnered with a team of researchers to create a supplement for women and men, without all the muck. The ingredients are traceable, simple, transparent, and affordable. The result was a supplement containing optimized ingredients that most women and men are otherwise missing. These multivitamins are high quality and can really provide great benefits to your health and wellness.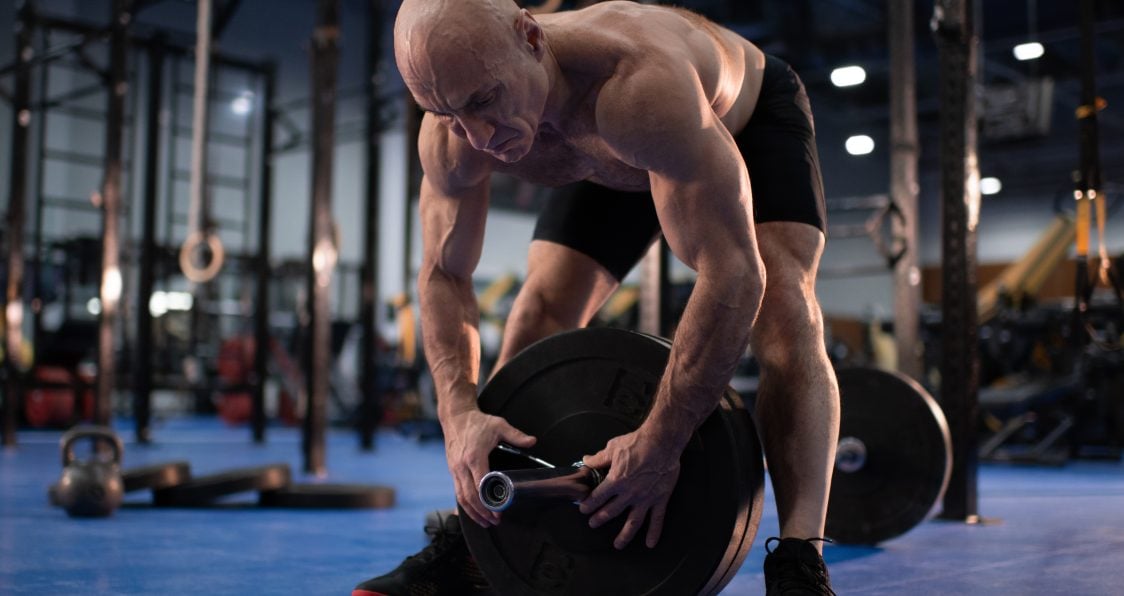 Essential For Men 50+ Highlights
Ritual Essential For Men 50+ is a delayed-release capsule design that is vegan friendly, as well as gluten, allergen, and GMO free. With no artificial colorants or external fillers, this supplement is clean and safe for your health and wellness goals. With 10 traceable ingredients, this formula is great for men who need to fill in some missing nutrient gaps. Each ingredient can also be traced back to the source so you know exactly where it is coming from.
Ritual Essential contains key micronutrients to support key bodily functions including promoting heart health and bone health, as well as maintaining both. It will also help keep normal muscle function for workouts and daily activity, as well as normal immune function to keep you healthier overall. The smart capsule design allows for better absorption so all these nutrients hit you faster for optimal effectiveness.
---
Check out our list of the Top Multivitamin Supplements for more great multivitamin products.
---
Ingredients
Omega-3 DHA: Can combat inflammation and improve eye and heart health, while also working to support muscle recovery after exercise (1).
Vitamin A: Supports a healthy immune system and can protect your eyes as well as other organ function.
Vitamin D: Strengthens bones and muscles for optimal training and performance, while also working to enhance your immune system and fight inflammation (2).
Magnesium: Can support normal muscle contractions and help with some cognitive assistance.
Zinc: Helps build immunity and promotes growth and repair while aiding in normal digestion (3).
Vitamin K2: Supports bone health and can be hard for some people to get (4).
Other Ingredients: Folate, Vitamin B12, Vitamin E, Boron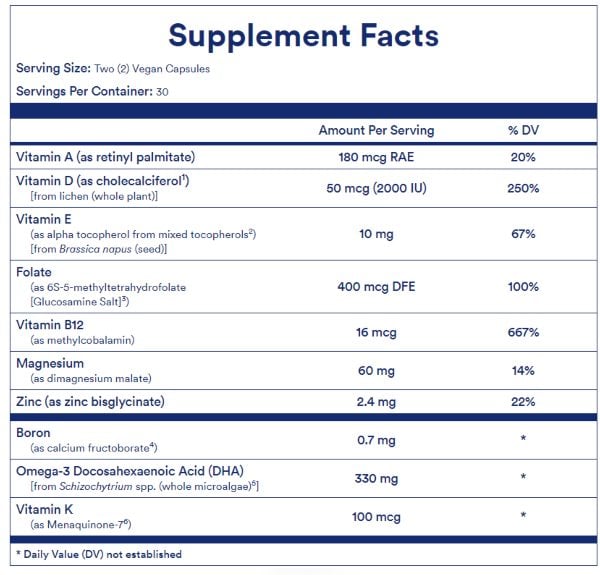 Price & Effectiveness
Ritual Essential For Men 50+ is a great multivitamin to fill in any missing gaps in your diet to provide for optimal health, wellness, and nutrition. Ritual is on a monthly subscription basis where you get 60 capsules per bottle at a price of $35.00.
Pros: Highly absorbable capsule that is well-priced with great ingredients. Knowing where the ingredients come from offers nice transparency.
Cons: Monthly subscription and is short on some vitamins and minerals that would be nice to see.
Price: $35.00/ month
The Smart Capsule
One of the great benefits of this multivitamin is the specially designed delayed-release capsule design. Too often are these capsules hard for us to digest and we sacrifice the many benefits that a good multivitamin can provide. These capsules from Ritual are gentle on your stomach and designed to absorb later to less sensitive areas of your gut and more efficiently. The innovative beadlet-in-oil encapsulation allows for just two capsules as a serving size with optimal absorption. No fillers or additives and a touch of mint keeps things fresh and clean so no harm is done to you.
Overall Value
Ritual Essential For Men 50+ is a specially designed multivitamin supplement designed for men 50+ to ensure all their nutrient needs are met. When it comes to a multivitamin, while many ingredients are the same, certain ones are created for those with specific needs and this is just one of those supplements to do so. Ritual is a company geared towards making the best multivitamins so everyone can live health and happy lives. What you are really getting is a high quality multivitamin from a company who cares about their products and consumers with clean ingredients and a smart design capsule. Try Ritual today and see what this multivitamin can do for your health and wellness needs.
Try Ritual Essential For Men 50+ Here
Generation Iron may receive commissions on purchases made through our links. See our disclosure page for more information.
Let us know what you think in the comments below. Also, be sure to follow Generation Iron on Facebook, Twitter, and Instagram. 
*Images courtesy of Ritual
References