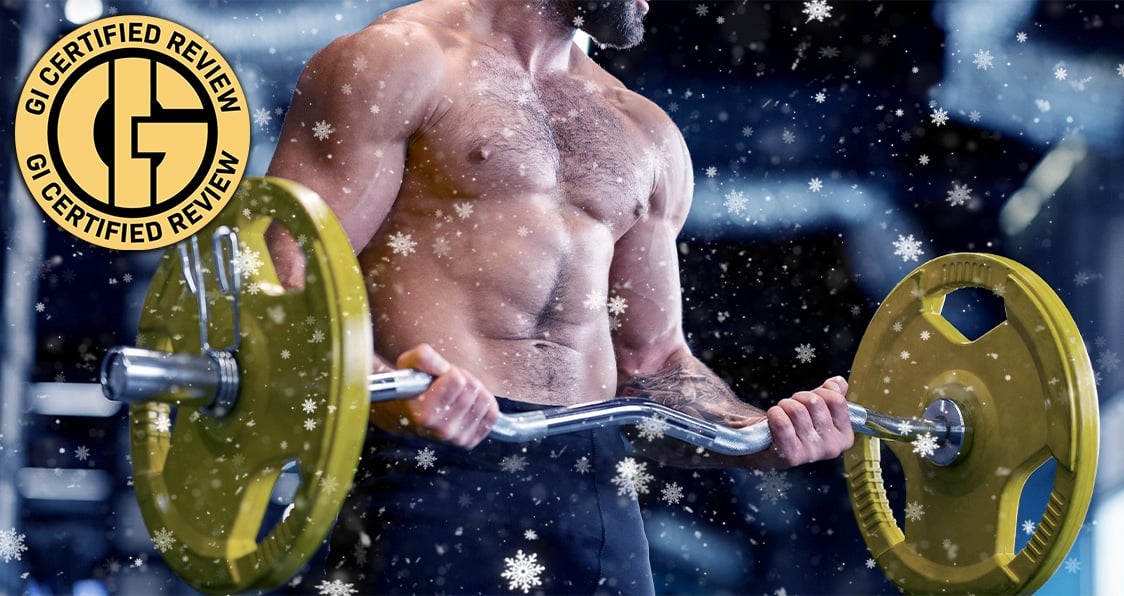 These gift ideas are great for any bodybuilder looking to improve!
Finding the best holiday gifts for our loved ones can ironically be quite challenging. We at Generation Iron put together a wish list of great gift ideas to give that bodybuilder friend or family member something to use to improve in their quest for performance and physique.
We all could use these gift ideas to really boost our health and performance, or just look good doing so. From equipment, to supplements, entertainment, and apparel, you will find everything you need for that special bodybuilder of yours to provide them with the perfect gift. Reviewed by our team and put together for your benefit, we made sure to give you the best list to make your bodybuilder smile.
Check out these best holiday gift ideas below and feel free to explore what else we offer to really make that gift great. You won't be disappointed with the result!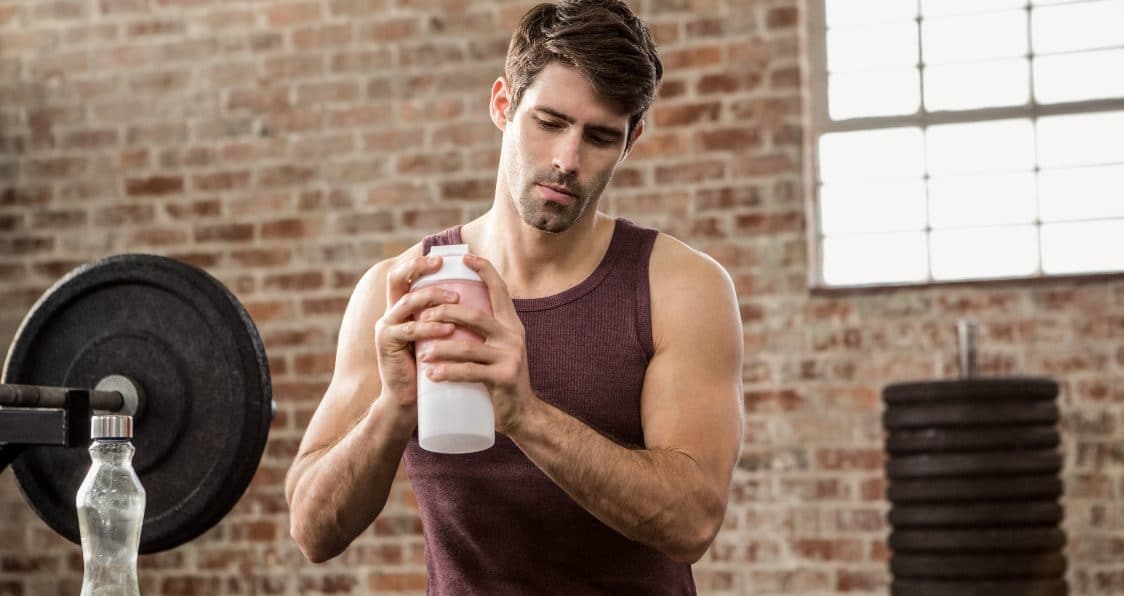 Supplements
Enhanced SLIN
Enhanced Labs SLIN is designed to put carbs into muscle. A unique insulin mimetic that shuttles carbs into your muscles instead of being stored as fat, this supplement is perfect for optimizing insulin to work for your benefit. Insulin resistance can be brutal towards our health, muscle growth, and fat loss and SLIN works to eliminate the negative effects and works to your benefit to get that desired physique we all work for. With science backed ingredients, this versatile and popular supplement can work wonders for your bodybuilding goals.
Price: $34.99
Check out our individual review for Enhanced Labs SLIN here!
---
Cellucor C4 Ultimate
Cellucor C4 Ultimate is a great pre-workout supplement designed to help you see results and achieve peak performance so all your goals are met. This supplement will work to deliver serious energy, provide powerful pumps, enhance better muscular endurance, and offer extreme focus so you see huge gains and reach peak performance. Clinically studied ingredients are mixed into a cutting-edge formula to only give you the best when it comes success.
Price: $23.99
Check out our individual review for Cellucor C4 Ultimate here!
---
Enhanced Labs Whey Protein Isolate
Enhanced Labs starts by selecting the highest quality whey proteins which undergo a series of sophisticated filtration processes to 'isolate' out excess fat and sugar. The final product is a complete protein containing no lactose and over 90% of pure protein per serving. Enhanced Whey is then fortified with the trademarked DigeSEB digestive enzyme blend for better protein utilization within the body. With 25g of protein at just 110 calories, this high-quality whey is perfect for your muscle building and recovery goals.
Price: $64.99
Check out our individual review for Enhanced Labs Whey Protein Isolate here!
---
Performance Lab NutriGenesis Multi For Men
This ultramodern multivitamin from Performance Lab contains more than 17 daily vitamins and minerals and is geared towards the specific needs of men. It is great for bioavailability because of whole-food cofactors that provide optimal absorption. Containing vitamins A, C, E, and K, along with biotin, calcium, iron, zinc, and potassium, this multivitamin will work for digestive comfort, support vitality, and promote solid overall health.
Price: $29.25
Check out our individual review for Performance Lab NutriGenesis Multi for Men here.
---
Enhanced Anabolic IV
Enhanced Labs Anabolic IV is a great BCAA supplement for those serious about muscle gains. Providing everything you need from a muscle-building and recovery supplement, Anabolic IV ensures you get all of those critical BCAAs as well as additional essential amino acids. BCAAs will promote protein synthesis and the added EAAs will actually build the tissue on top, adding strength and size. Other great benefits of Anabolic IV are increasing fat burning, supporting optimal hormone balance, and decreasing fatigue while elevating endurance performance.
Price: $54.99
Check out our individual review for Enhanced Labs Anabolic IV here.
---
Transparent Labs PhysiqueSeries Fat Burner
Transparent Labs Fat Burner is a great fat burner supplement to expedite weight loss by allowing you to shed fat, maintain muscle, and build that ideal physique for whatever comes your way. Working with 3 ways to expedite fat loss, this works to increase loss by determining how many calories you should burn, prevent hunger to eliminate snacking and unwanted calories, and offer an enjoyable weight loss experience so you actually work for your fat loss goal more effectively. This company works to provide total transparency with a 100% honest label so you know exactly what you are getting.
Price: $49.00
Check out our individual review for Transparent Labs PhysiqueSeries Fat Burner here!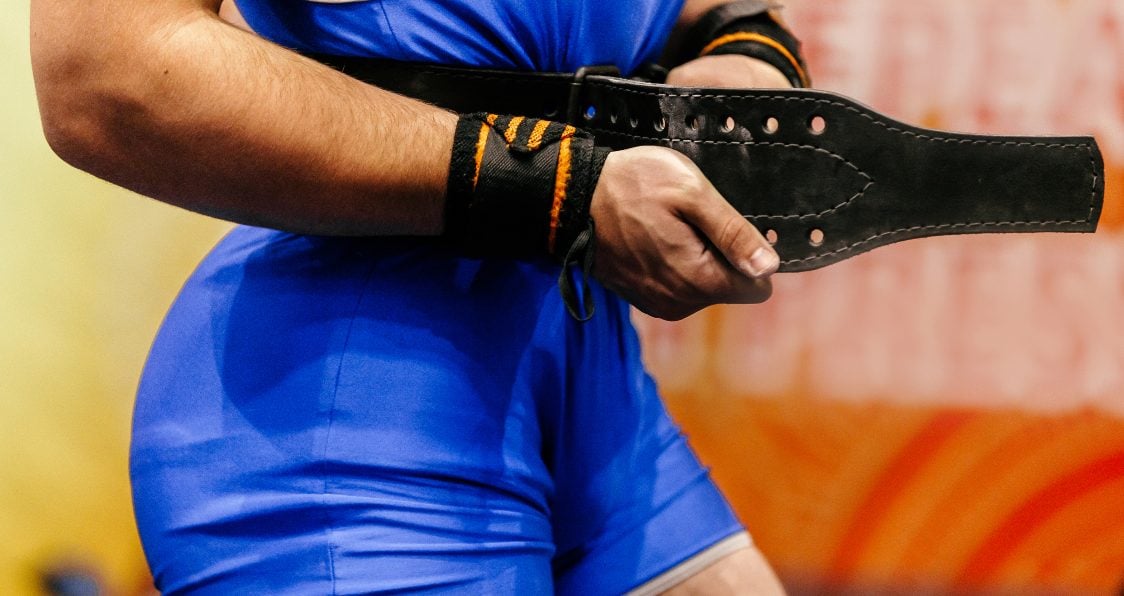 Equipment
Harbinger 4-Inch Nylon Weightlifting Belt
A good quality weightlifting belt will provide for increased support and stabilization to improve big lifts and reduce lower back pain. Harbinger 4-Inch Nylon Weightlifting Belt is a great exercise tool to keep your bodybuilder safe and efficient in the gym. Made from thick, flexible, heavy-duty nylon, this belt works for maximum comfort and durability while working on maintaining muscle warmth. With parallel stitching, this belt offers more uniform support and stabilization to ensure better quality. The belt is 4-inches with an extra wide 3-inch strap that offers lower back and abdominal support for those big lifts.
Price: $15.75/ large belt (prices may vary for other sizes)
Check out our full review of Harbinger 4-Inch Nylon Weightlifting Belt here!
---
Kettlebell Kings Powder Coat Kettlebells
These kettlebells from Kettlebell Kings are amazing for promoting better grip for safer and more effective workouts, overall protection of the iron for durability and longevity, and a promise from an amazing company in Kettlebell Kings. Each kettlebell is made from a single piece of cast iron so the handle remains intact and each is color-coded so you know exactly what amount you're using. The powder coat ensures a solid grip for no slippage or poor form.
Price: $69.99 to $424.99
Check out our individual review for Kettlebell Kings Powder Coat Kettlebells here!
---
Alkai M1 Massage Gun
ALKAI M1 offers a great deep tissue percussion massage gun to enhance physical performance, support recovery, and aid in muscle soreness. With three specific modes (fitness, medical, and health), each provides four unique levels of speed to tackle whatever needs you want met. Six massage heads offer variations in targeting specific spots for pain and an LCD touch screen allows for easy navigation and use. With 20 hours of battery life on a single charge, this is a great massage gun for overall value.
Price: $169.99
Check out our individual review for ALKAI M1 Massage Gun here.
---
Hydra Cup High Performance Dual Shaker Bottle Pack
Hydra Cup brings this top-tier dual shaker bottle to the mix to really benefit all of those pre-, mid-, or post-workout needs. Able to hold 36 ounces total fluid, one side of this bottle holds 22 ounces while the other can hold up to 14 ounces. Eliminating the need for two bottles, and just having the convenience of your supplements ready to go, ensures easy hydration and fuel for those tough workouts. This high quality and durable shaker bottle comes with two snap on lids and a dual mixing grid for easy clean up and great blending capabilities for the right consistency.
Price: $29.99
Check out our full review of Hydra Cup Dual Shaker Bottle here.
---
Serious Steel Fitness 32'' Resistance Training Bands
Serious Steel Fitness 32'' Resistance Training Bands offer next level resistance training to improve your overall strength and mobility goals. These resistance bands range from 2 lbs. to 200 lbs. and are made from 15 layers of continuous latex. Portable and functional, you can take these anywhere be it at home or in the gym. Offering 32'' and a high-quality resistance band, Serious Steel has done a great job with this product so you can maintain tension and have a full range of motion throughout your entire workout.
Price: $36.90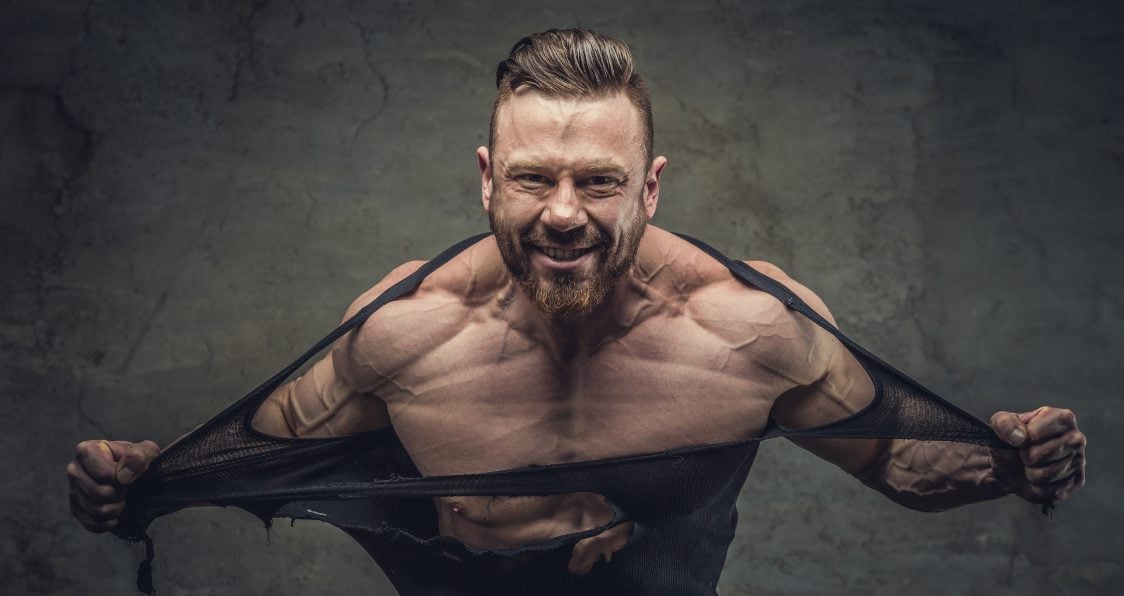 Apparel
Enhanced Stringer
This great stringer from Enhanced is high quality and perfect for bodybuilding, training, lifting, and simply looking good. In an option for white or black, the Enhanced logo is plastered on the front for all to see. Enjoy a comfortable and versatile piece of clothing today.
Price: $34.99
---
Generation Iron Stamp Snapback Hat
The five-panel Stamp Snapback Hat is structured with a fit and flat bill to comfortably fit on your head in style. Able to easily wick sweat away, this will give you a clean look keeping you feeling fresh and fit. The Generation Iron logo is embroidered on the front and side so everyone will know that you're part of a serious bodybuilding community.
Price: $20.99
---
Enhanced Gym Bag
Give yourself the best chance at success with this gym bag from Enhanced. Able to fit all your gym necessities, this is your perfect transport friend to never worry about leaving equipment or dealing with an uncomfortable gym bag again.
Price: $29.99
---
Generation Iron Camo Stringer
This limited edition Camo Stringer will show off those big gains while being versatile and breathable for any workout. The comfortable fit and standout design make this nylon tank specifically designed for both training and style so you look and feel good both inside and out of the gym.
Price: $34.99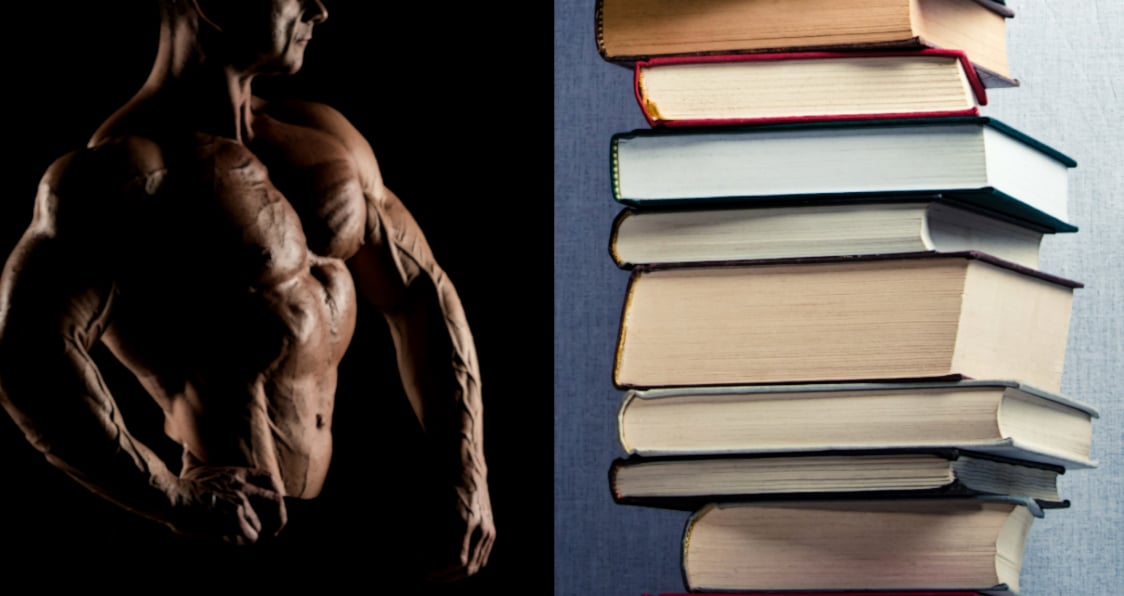 Movies & E-Books
Generation Iron Original Films
A great gift to get your bodybuilder is one of the many films that Generation Iron has to offer. Highlighting famous and well-known bodybuilders like Dorian Yates, Lee Priest, Calum Von Moger, and Ronnie Coleman, you can see both amazing and entertaining content.
Of course, for those who know Generation Iron well, our originals like Generation Iron, Generation Iron 2, and Generation Iron 3 dive into the world of bodybuilding to explore this incredible and historic sport. Check out our full list of original films for your bodybuilder will love this premium content.
---
Dorian Yates E-Book
Dorian Yates is a 6x Mr. Olympia champion and one of the biggest bodybuilding legends in the sport, working to change it forever. He took vigorous personal notes during his prime years and has finally made them available in e-book format with the Dorian Yates Training Journal. These notes go back to his first competition and chronicles his iconic "blood and guts" training style as he sought to be the absolute best. This e-book contains a selection of 100 pages of Dorian Yates' actual training notes as he journeyed through the world of bodybuilding towards becoming a Mr. Olympia champion and all-around bodybuilding legend.
Price: $29.99
Wrap Up
When looking for the best holiday gifts for that bodybuilding loved one, look no further than right here. From exercise equipment, immune boosting supplements, entertaining documentaries, fresh apparel, and an educational e-book, we at Generation Iron have all of your gift ideas covered. Keep those gains going with some of these great gifts and really help that bodybuilder friend or family member continue to grow both inside and out of the gym.
---
Generation Iron may receive commissions on purchases made through our links. See our disclosure page for more information.
Let us know what you think in the comments below. Also, be sure to follow Generation Iron on Facebook, Twitter, and Instagram.