A list of the 30 most powerful people in the Industry & Business of bodybuilding, strength sports, and fitness of 2023
Presented by Generation Iron, the bodybuilding, strength sports, and fitness world is filled with a whose who of talented athletes, businessmen, and personalities, all of them leaving their own impact on the health and wellness industry. Generation Iron's Power 30 honors thirty unique and important individuals who have left their mark on the bodybuilding, fitness, and strength sports industry this year.
The Power 30 is our annual attempt to create a ranking, through in depth discussions amongst our editorial staff, of the 30 athletes, CEOs, and personalities that have made an impact on bodybuilding this year.
30 Most Powerful People In Bodybuilding & Fitness 2023
30. Tamer El-Guindy

Tamer El-Guindy is an IFBB pro, the executive Director of Brazil for IFBB Pro League & NPC, the CEO and President of Musclecontest. Tamer previously worked at UFC GYM as a Sr. Vice President of Global Franchising and Head of UFC Gym University.
---
29. Tyler Manion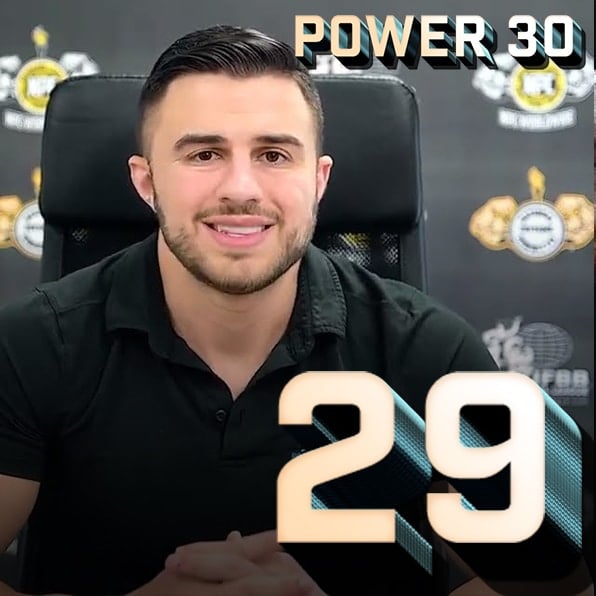 The president of the IFBB Pro League and the NPC, which are the two most popular federations in bodybuilding that host the biggest contests such as North Americans and the Mr. Olympia, is Tyler Manion. Tyler is the grandson of Jim Manion.
---
28. Andrew Jacked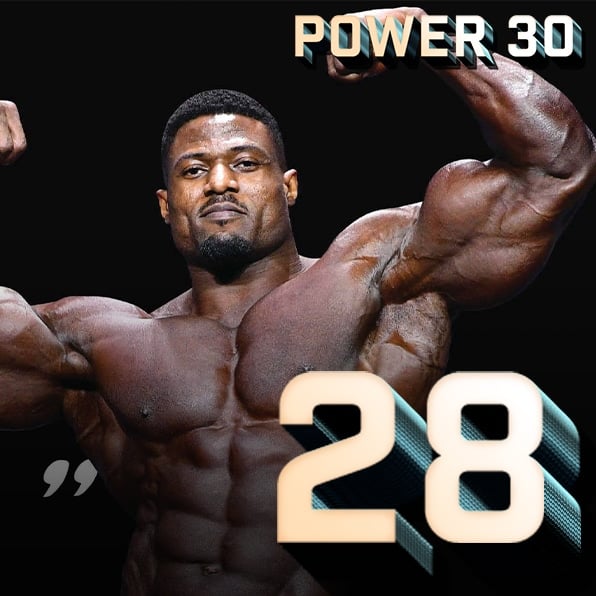 Andrew Jacked is a growing name in the bodybuilding world, taking 8th place at the 2022 Mr. Olympia contest. He has grossed over 500 thousand followers on Instagram alone, as many people enjoy seeing the continued progress Andrew makes each year. Andrew had spent a decade working up the physique that he realized would be strong for competing, and his size and lean composition has certainly grown his fan base.
---
27. Edwin Mejia Jr.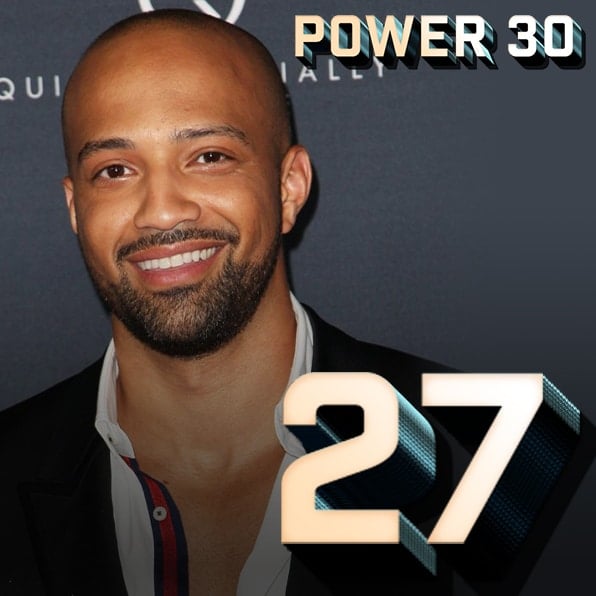 One of the top film producers in the strength sports and fitness industry, Edwin Mejia Jr. has helped generate massive interest in strength sports and bodybuilding in recent times. Co-producing the likes of the films such as the Generation Iron movie series, Ronnie Coleman: The King, CT Fletcher: My Magnificent Obsession, The Hurt Business, and the recent chart-topping Kai Greene documentary film titled – Kai, Mejia Jr. has become an influential figure in the industry. He continues to build mainstream appeal by bridging media across Netflix, Amazon, Apple TV, Hulu, Amazon and many platforms worldwide. He leads business development, in-house productions, co-productions, acquisitions and manages the company's worldwide multimedia IP distribution and licensing needs.
---
26.  Swoll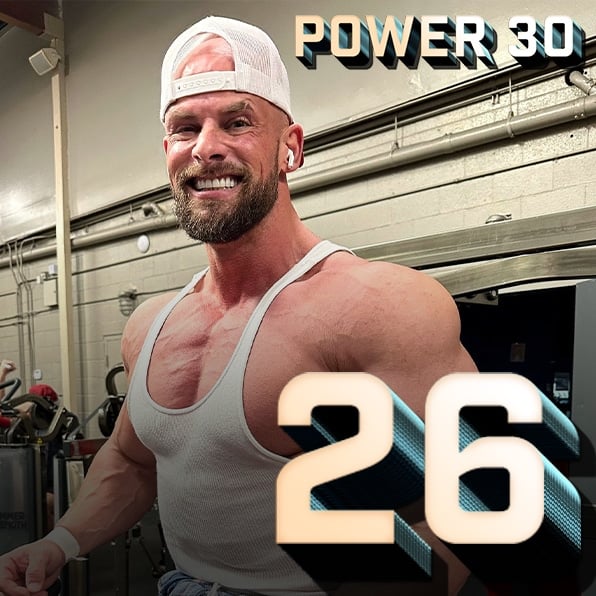 Joey Swoll is a fitness influencer known for his massive size and shreds and has shared multiple muscle-building articles about nutrition and exercise. Recently, Joey's gym positivity videos have gained some serious traction online across all social media platforms and this has led to him being featured in many popular publications such as British GQ and the New York Post.
---
25. Jim Stoppani
Dr. Jim Stoppani is a Yale-educated PhD who has devoted his life to studying all things involving exercise, nutrition, and supplementation. Jim also worked on the editorial staff at Weider Publications for 11 years, where he eventually served as the Senior Science Editor for several well known magazines such as Muscle & Fitness and FLEX. Jim is also the personal health consultant for several celebrity clients including Dwayne "The Rock" Johnson, and Jim also wrote The Book on weightlifting: Jim Stoppani's Encyclopedia of Muscle & Strength.
---
24. Domenic Iacovone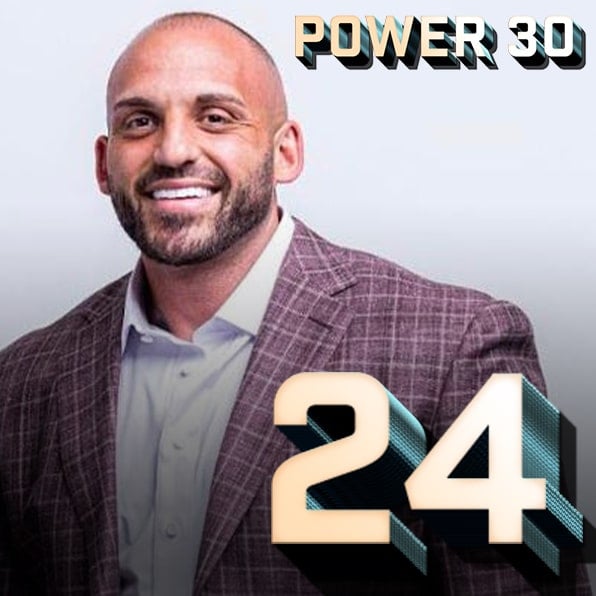 A budding and successful entrepreneur carving out his name in the bodybuilding and fitness space, Domenic Iacovone is certainly an individual to watch in the industry. Founder of the very popular R3VIVE Medical Franchise and RAW Nutrition which is making waves in the supplement world, Iacovone is quickly asserting himself as one of the fitness industries budding powerful figures.
---
23. Matt Jansen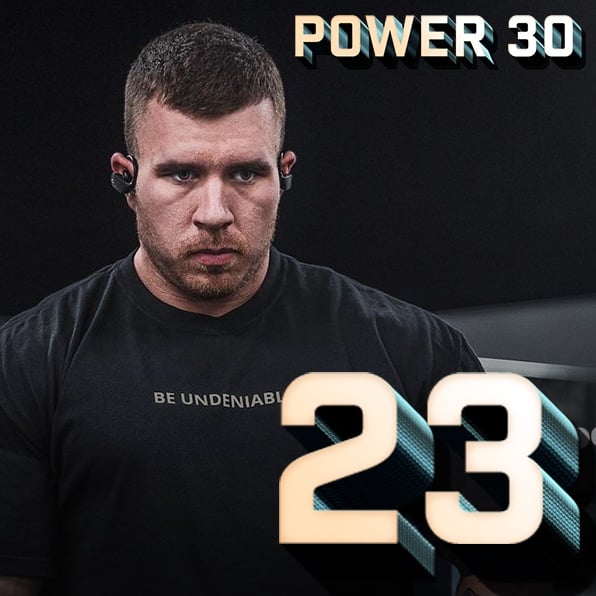 Matt Jansen is a major authority in the bodybuilding community. Having trained the likes of the late Dallas McCarver, Nathan De Asha, and most recently helping craft the physique of the Nick "The Mutant" Walker, it's safe to say Jansen is a coach of repute. Most recently, Jansen has helped Shaun Clarida realize his dream as a 212 Olympia king – showing that he has the wealth of knowledge to turn the top pros into champions.
---
22. Eddie Hall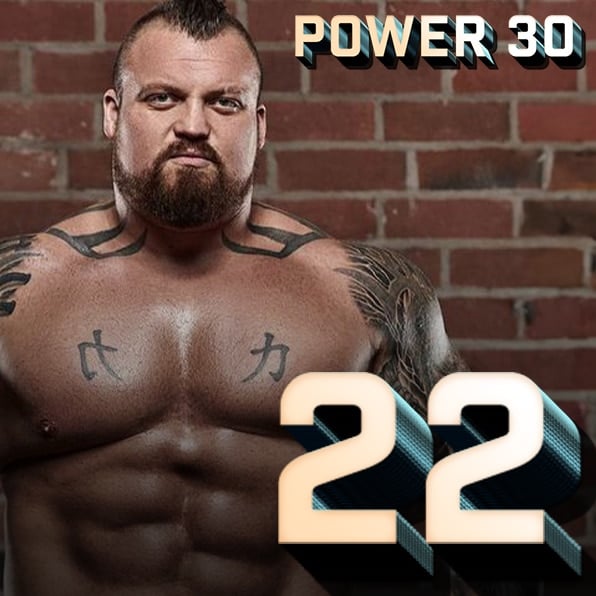 Edward Stephen Hall, or better known as Eddie Hall, is a very well known professional strongman. He has won UK's Strongest Man on multiple occasions and he is also a winner of Britain's Strongest Man, as well as England's Strongest Man. Eddie even deadlifted half a ton, which was him pulling a 1,102 lb deadlift.
---
21. Phil Heath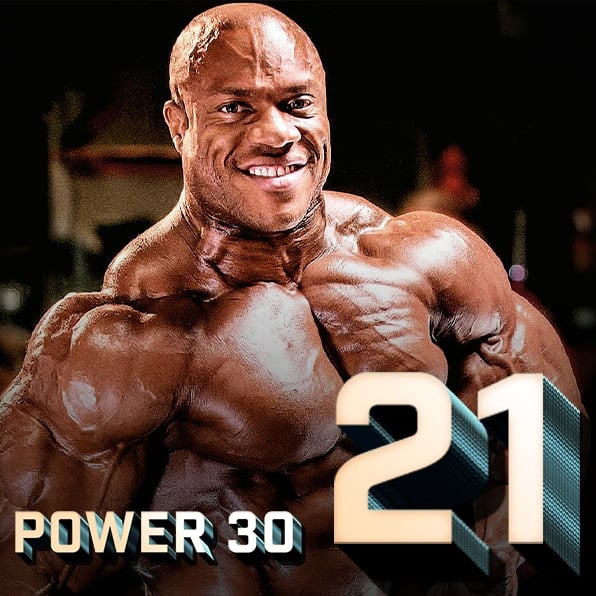 The seven-time Olympia champion himself, Phil Heath is still going strong, there are even rumors of him possibly returning to the competitive stage. While he has not competed in over two years, his popularity among bodybuilding fans hasn't waned one bit. And despite not having competed in so long, Heath still has the potential to challenge the competitors at the top of the division. As he said himself, "It ain't over yet, I'm just getting started!"
---
20. Hany Rambod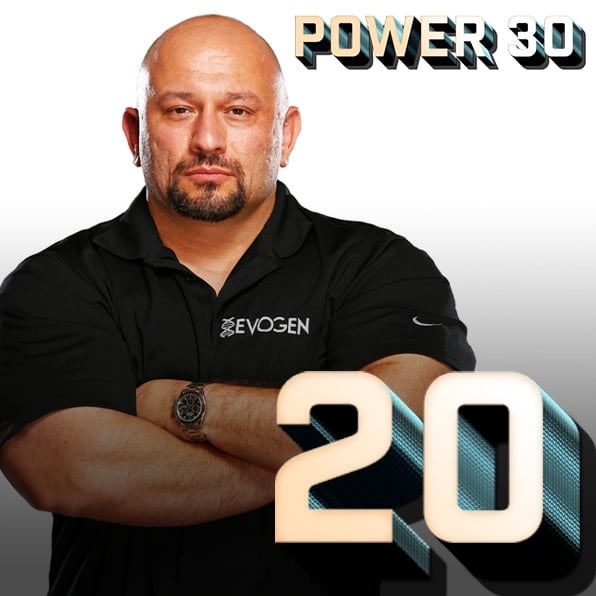 An over twenty-time Olympia winning coach, Hany Rambod is the premiere bodybuilding trainer of our time. Helping many pros reach the promise land and beyond, Rambod has helped Jay Cutler, Phil Heath, and Jeremy Buendia obtain Olympia glory on multiple occasions. These days Rambod is helping Hadi Choopan in his own quest for the Sandow and was behind the scenes with Derek Lunsford as he earned the Olympia 212 title this past year. Rambod still coaches Lunsford who is now in the open class, and he also coaches Chris Bumstead who is dominating the classic physique division. Clearly, Rambod has not slowed down – his knowledge as coach is truly indispensable still to this day.
---
19. Derek Lunsford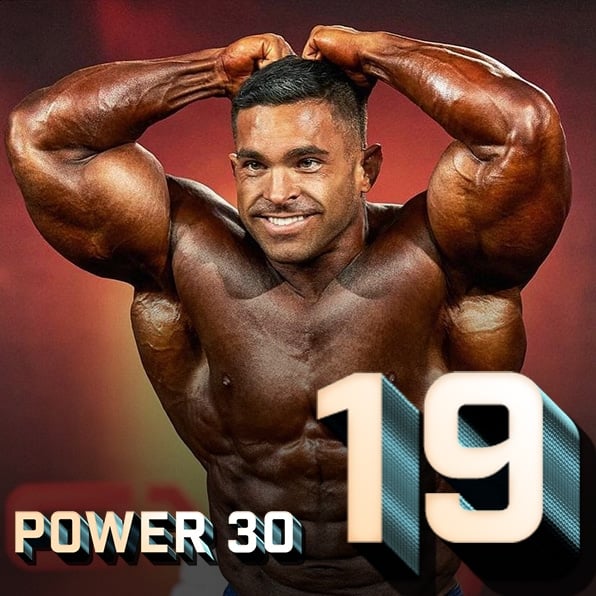 Derek Lunsford is a professional bodybuilder, coached by none other than Hany Rambod, who won the 2021 Mr. Olympia title for the 212 division. Following that, he was even offered a special invitation to compete at the 2022 Olympia in the men's open class, where many did not expect him to excel due to his shorter stature, but he placed second, right on the heels of the "Persian Wolf" Hadi Choopan, who is also coached by Rambod. He offers coaching advice on top of his insane work ethic to get the massive physique he has.
---
18. Michelle Lewin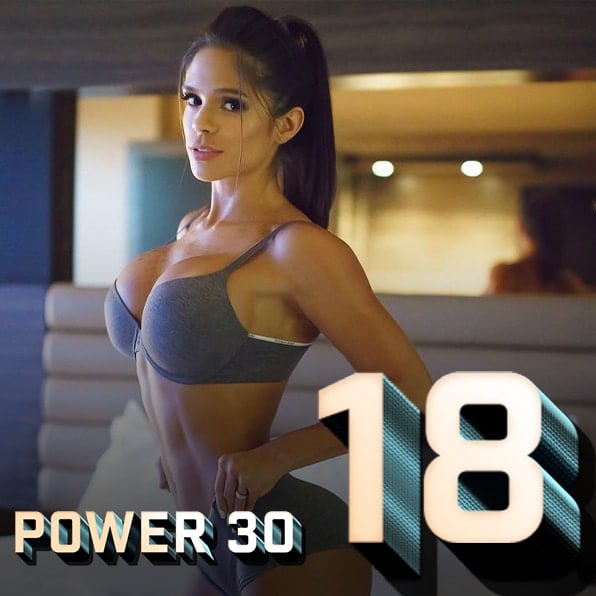 A former bikini competitor and husband of Jimmy Lewin, Michelle Lewin has seen it all in the fitness and bodybuilding industry. One the most popular and recognize figures in the fitness industry, Michelle continues to build upon her fitness empire. But that hasn't slowed down Michelle one bit. She continues to provide quality training programs to her millions of loyal followers.
---
17. Urs Kalecinski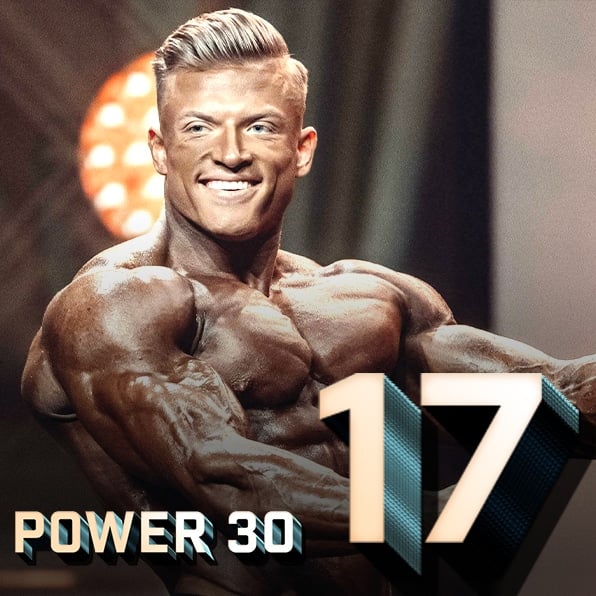 A very rapidly growing name in the bodybuilding world, is classic physique phenomenon, Urs Kalecinski. Still fresh to the game, Urs took the third place placing at the 2022 Mr. Olympia following closely behind Ramon "Dino" Queiroz and the reigning champ himself, Chris Bumstead, and a lot of people speculate that he will be taking the crown someday soon.
---
16. Dan Solomon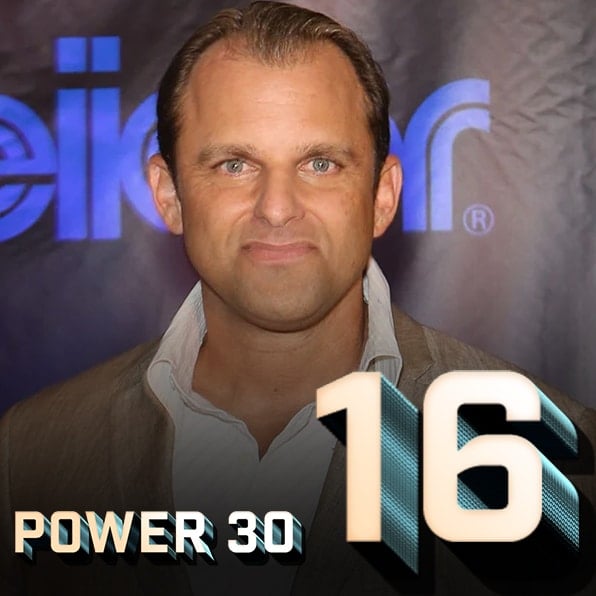 President and Chief Olympia Officer Dan Solomon is at the heart of the 200-billion-dollar fitness industry. Responsible for putting on the Olympia year after year, you could argue that Solomon is the most important behind-the-scenes figure in bodybuilding today. Always looking to bring something fresh to the table, it will be interesting to see where Dan Solomon leads the Olympia show next.
---
15 Larry Wheels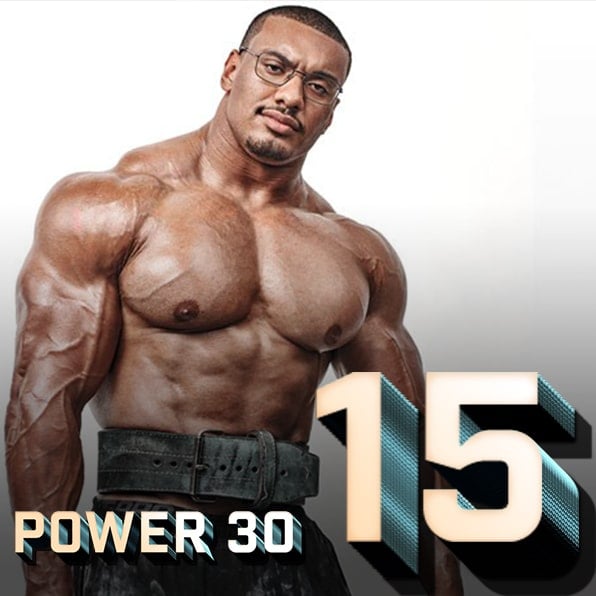 One of the most popular athletes in the world today for a variety of reasons, Larry Wheels is always looking to improve himself. In the past year he has opened up about his addiction to adult sites and abuse of steroids, which he has since come off of, and he has overcome the criticisms that he had faced regarding these topics. He was also the star of the feature length documentary titled, "Strength War", and he's able to hold his own with the likes of Hafthor Bjornsson in strongman, train with the up-and-coming Andrew Jacked, and still remain dedicated to his powerlifting, there's no doubt that Larry Wheels will be considered one of the best all around strength athletes of all time.
---
14. Kai Greene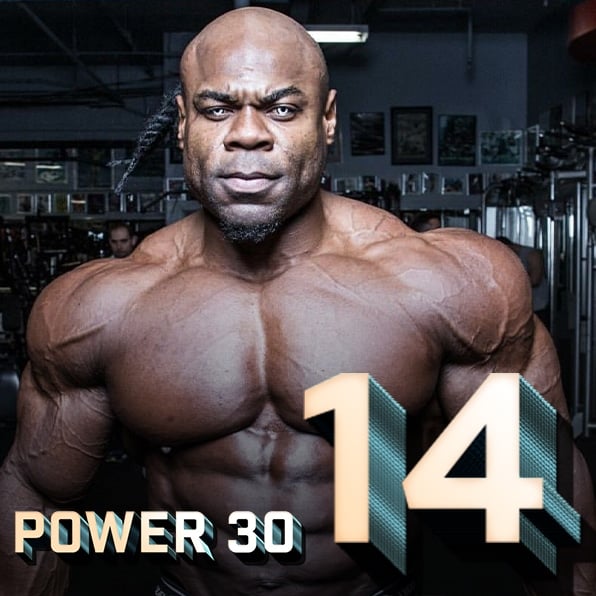 Kai Greene is well known and accomplished bodybuilder. Though he does not compete anymore, he is considered one of the top bodybuilders in the present professional circuit. Kai is admired for his incredible physique and well liked for his outgoing and fun personality, with some of the most unique posing routines of all time. Outside of his bodybuilding success, he starred in Generation Iron and launched his company as well.
---
13. Dorian Yates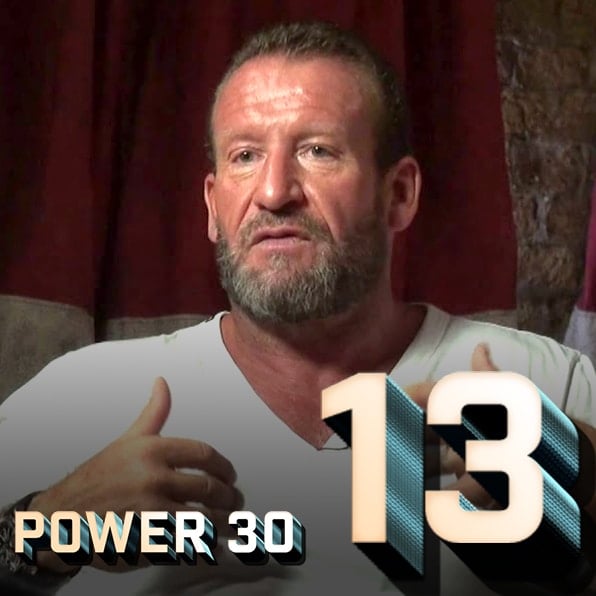 The 6 time Mr. Olympia champion changed the sport forever, bringing a never before seen look to the stage with his size and conditioning, and for that he is known as one of the most iconic bodybuilders in the history of the sport. Also known as "The Shadow", Dorian Yates was the original mass monster, though now he focuses on spreading the message of focusing on overall health, he is nothing short of influential.
---
12. Nick Walker
Nick Walker is originally from New Jersey, USA. As a child he was molested, which resulted in him growing up as somewhat of a loner as he had trust issues resulting from that experience. Walker went down a path of drugs and alcohol, but eventually realized things needed to change, and from there he picked up bodybuilding, which has been a very successful venture. Walker took 3rd place and won the People's Champ award at the 2022 Mr. Olympia coming in right behind Hadi Choopan and Derek Lunsford for a close competition.
---
11. Jake Wood
The Olympia owner himself Jake Wood has done well to keep the brand afloat after purchasing the event and brand name from AMI. The pandemic could have destroyed, or at the very least cancelled, the Olympia event in these last couple years, but through his ingenuity and business smarts Jake Wood was able to overcome the hardship and succeed where others would have faltered. He is considered a key component of bringing back the Ms. Olympia into the schedule. And he continues to be determined to transform the biggest event in the year into a more accessible, more finely produced competition worth of its title.
---
10. Chul Soon Hwang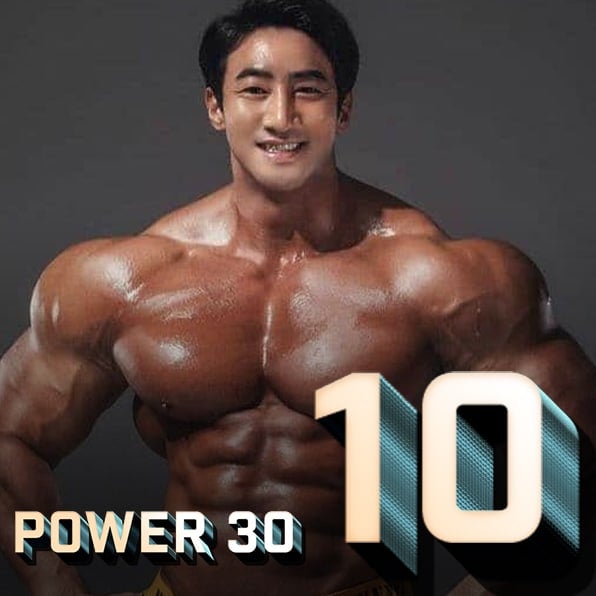 Originally from South Korea, Chul Soon Hwang has garnered world renown for his incredible physique and multitude of talents. Through his dominant victories on the Muscle Mania stage to his turns in acting and modeling gigs, Chul Soon has gained quite a bit of notoriety both in and out of the bodybuilding industry. Massively popular on social media, Chul Soon has amassed an army of loyal followers in the millions making him one of the most influential and recognized figures in the fitness and bodybuilding space. Chul Soon Hwang is the most popular Asian bodybuilder of all time, as well as a very successful entrepreneur, landing multiple modeling gigs and launching his own brand.
---
9. Hadi Choopan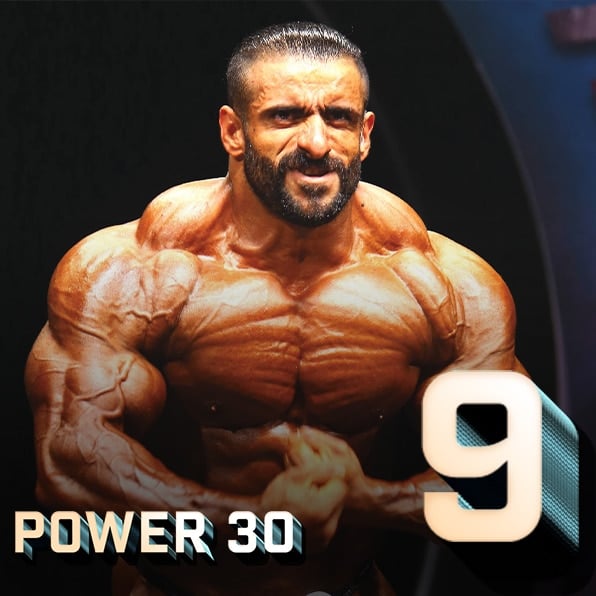 The current Mr. Olympia, Hadi Choopan was met with an array of trials and tribulations that almost prevented him from competing in the United States. Something he was unfortunately met with were issues receiving a U.S. Visa, to compete in the big shows stateside. This ruled him out of a few competitions over the years, including the Arnold Classic, and Mr. Olympia in 2018. Thankfully, was able to get the issues resolved for 2019, and has since been excelling in IFBB competitions under the guidance of none other than Hany Rambod.
---
8. Mike O'Hearn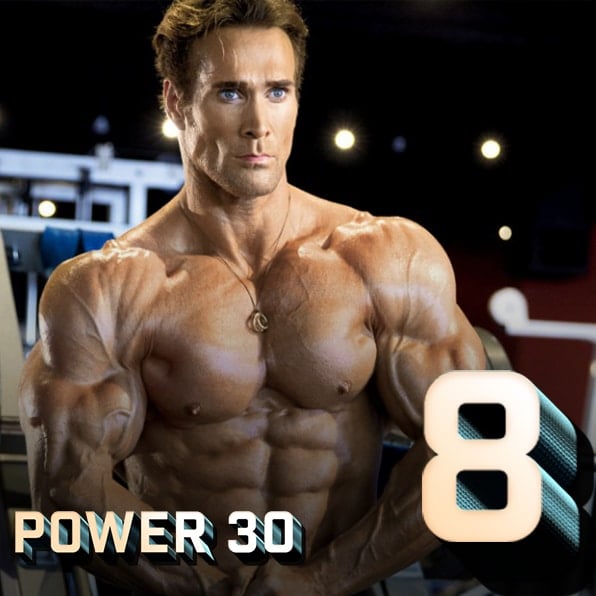 A long-time and avid bodybuilder, Mike O'Hearn is a staple in the industry, whether it be for his memes that took the internet by storm in 2023, or his questionable natural status, his name is one that everybody knows. The self-proclaimed natural bodybuilder has taken his fair share of criticism over the years, but despite the detractors and the naysayers, Mike O'Hearn has proven time and again to be a truly impressive bodybuilder. He was showcased in the film, Generation Iron Natty 4 Life and is also the host of The Mike O'Hearn Show which is co-produced by Generation Iron and Barbend and gives audiences a deeper look into his life including his training and his opinions on the latest happenings in the bodybuilding world.
---
7. Bradley Martyn
A budding entrepreneur who got his start in the competitive bodybuilding scene, Bradley Martyn has turned his passion for bodybuilding into a multifaceted fitness empire. From opening his own gym, Zoo Culture, to launching apparel lines, a supplement brand, and a podcast, Bradley Martyn has certainly become the picture of success in the bodybuilding and fitness industry. Generation Iron announced his new life story documentary 'Bradley Martyn The Influencer' which documents his rise in the world of fitness and entertainment!
---
6. Jim Manion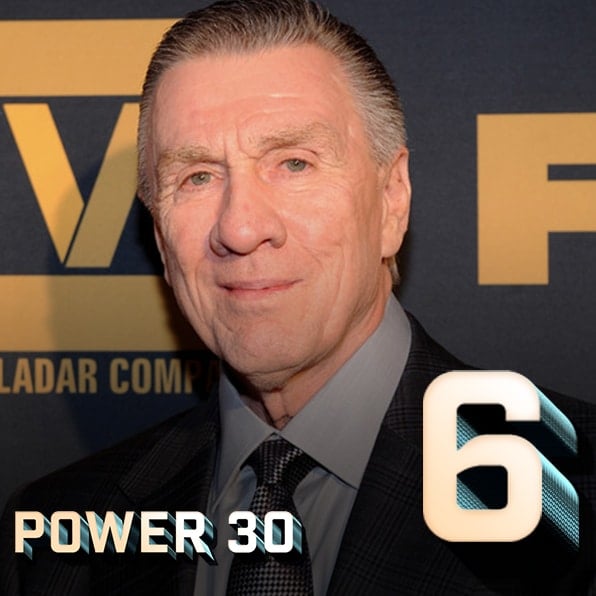 Undoubtedly one of the most influential and powerful individuals in bodybuilding, Jim Manion continues to be a major entity within the bodybuilding world. The combination of his sharp mind, business expertise, and leadership has made sure that the IFBB Pro League is still standing tall as the most popular bodybuilding leagues in the sport. The mastermind behind all the machinations in the IFBB Pro League, Jim Manion has proven to be the glue that keeps the bodybuilding world together.
---
5. Dwayne "The Rock" Johnson
Always improving himself from every angle, Dwayne "The Rock" Johnson remains one of the most influential figures in the fitness world. When he's not dominating the film and liquor industries, The Rock is showcasing that age is nothing but a number with his incredible physique and inspiring training online. Recently he appeared as Black Adam in the DCEU, which had him looking more massive and shredded than ever before.
---
4. Jay Cutler
Even after retiring with his 4 Mr. Olympia titiles, Jay Cutler is still training hard and remaining relevant in the bodybuilding community, always spreading knowledge and collaborating with other popular names in the industry such as Ronnie Coleman and Jesse James West. His Cutler Nutrition and TRIFECTA nutrition brands have exploded in recognition and popularity. His podcast has also become a great source of information for avid fans and Cutler's ability to pick winners has made his one of the most important voices in bodybuilding today.
---
3. Ronnie Coleman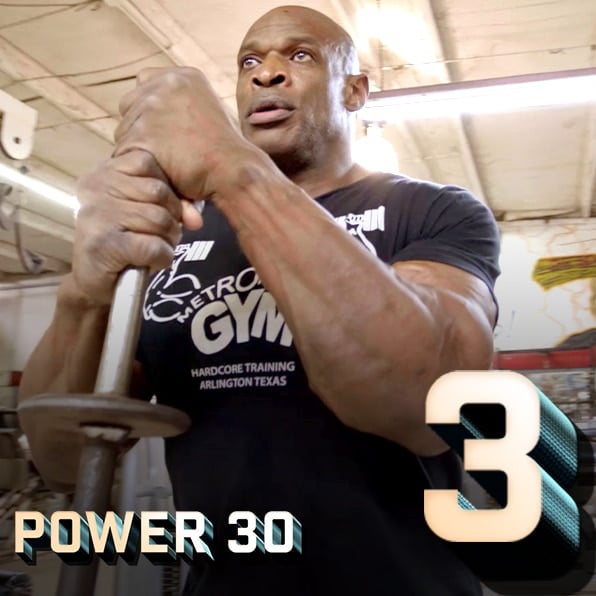 The eight-time Mr. Olympia king, Ronnie Coleman has remained popular and relevant in modern times through his continued motivational training to his successful supplement line. Despite his array of unfortunate injuries, Ronnie Coleman still trains and remains positive, which is something all of us can afford to learn from.
---
2. Arnold Schwarzenegger
A pioneer in the sport of bodybuilding and possibly its most popular figure to date, Arnold Schwarzenegger continues to sit atop the industry as revered royalty. Schwarzenegger still manages to put on one of the best and most important shows of the year, the annual Arnold Classic. As his recent documentary has showed, no matter the industry, from bodybuilding to movies, Schwarzenegger has always dominated whatever space he's entered making him the most influential fitness figure of all-time.
---
1. Chris Bumstead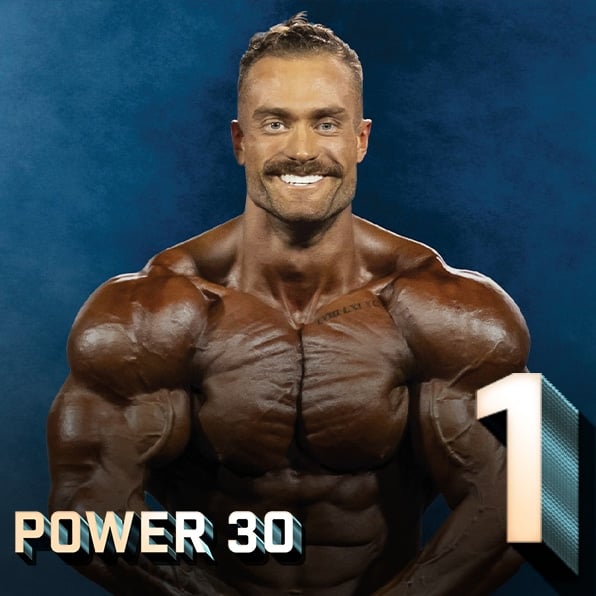 The four-time Classic Physique Olympia champion, Chris Bumstead has proven himself to be one of the most popular figures in bodybuilding. Sporting a powerful and aesthetic physique unmatched by his peers, Bumstead has become very influential in the industry with his likable personality and transparency on controversial topics such as anabolic steroids. With his win at the 2022 Olympia, Bumstead further cemented his legacy as the quintessential Classic Physique champion. Now with four titles, Bumstead is looking to further his legacy as champion and has even hinted at a transition into the men's open division.